Where to Watch Birds
Knuckey Lagoons Conservation Reserve

Knuckey Lagoons Conservation Reserve is a great little wetland system attracting a good variety of waterbirds, about 14 kilometres east of Darwin Darwin and 6 kilometres north west of Palmerston, in a suburb called Knuckey Lagoon.
There several lagoons, the easiest to access is at the end of Fiddlers Lane. There is even a picnic table here!
Other vantage points are from Stuart Highway, turn into Thorak Road and take the track immediately on the left which runs parallel to Stuart Highway. There is also a track that takes you down to the conservation area off Lagoon Road.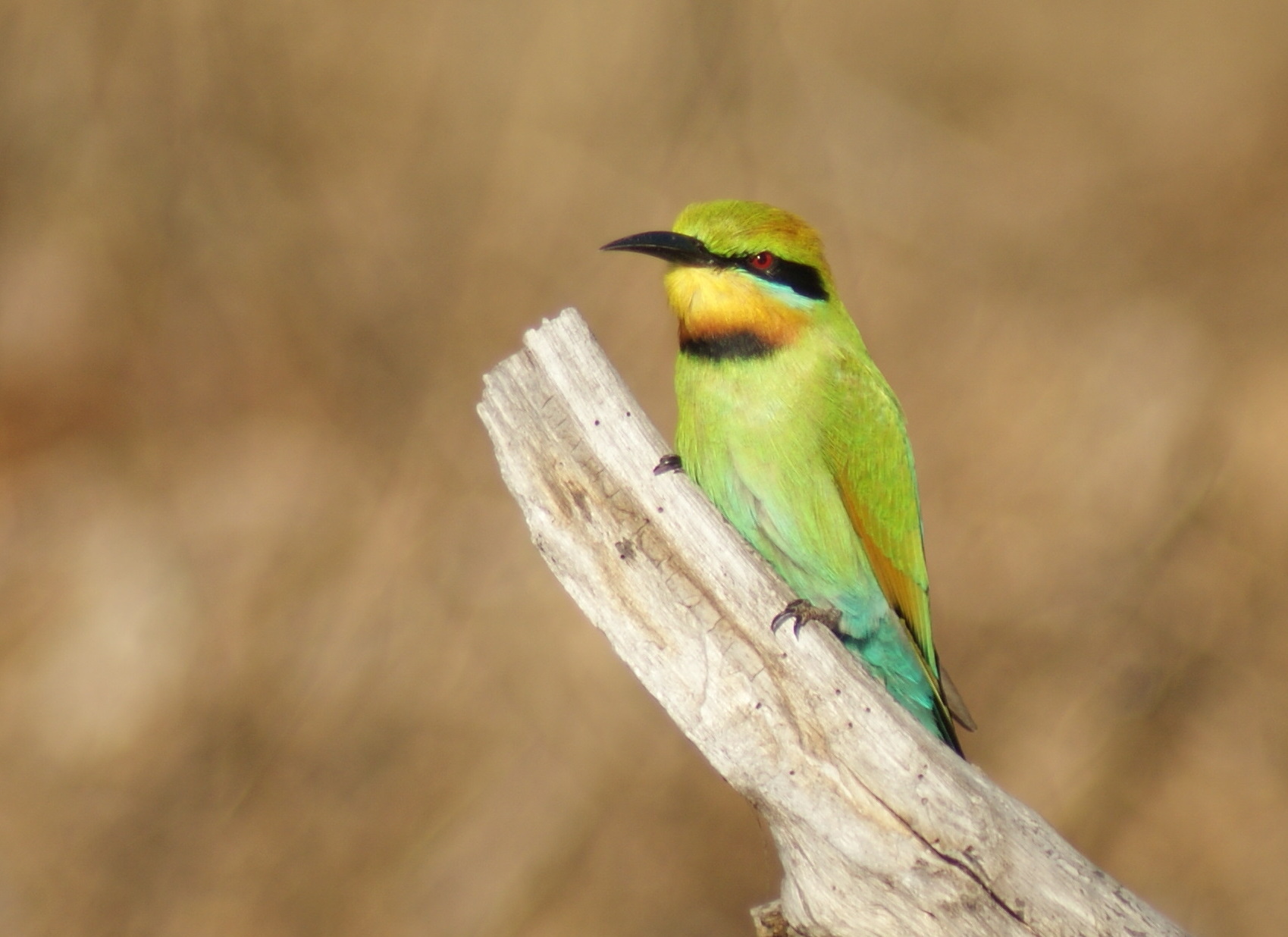 Links below are to other excellent birding locations within the Darwin and Palmerston suburban areas.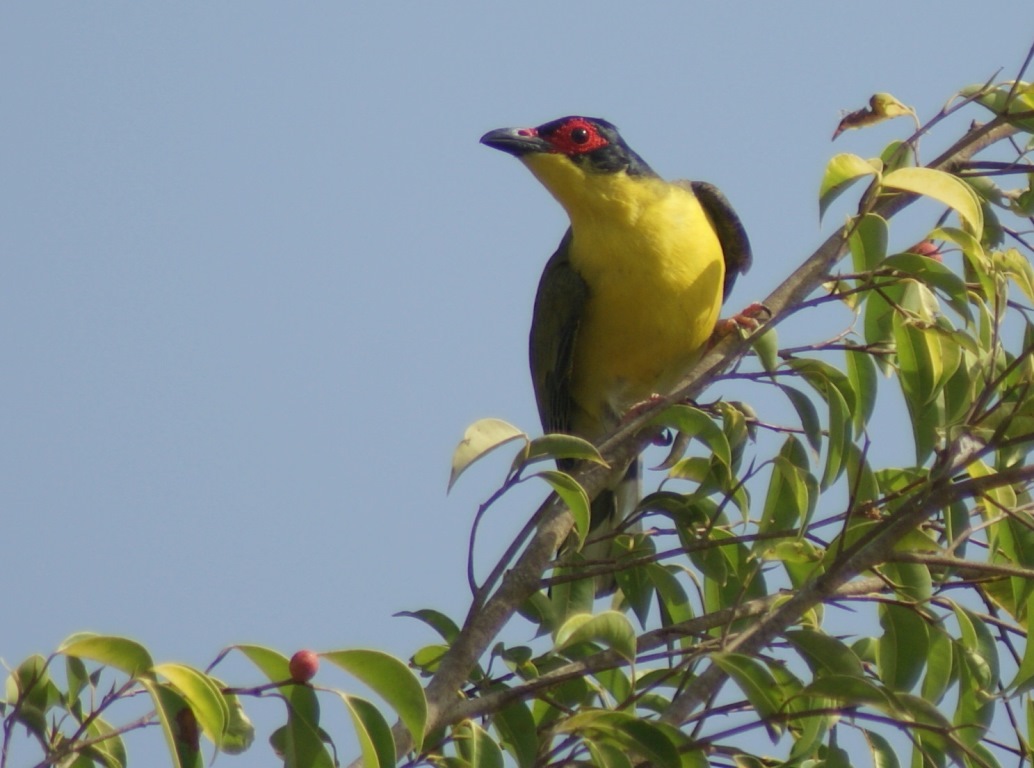 Leanyer Sewerage Treatment Plant
Species seen here recently
Birds ( 79 )
Magpie Goose
Anseranas semipalmata
Plumed Whistling-Duck
Dendrocygna eytoni
Wandering Whistling-Duck
Dendrocygna arcuata
Radjah Shelduck
Tadorna radjah
Green Pygmy-goose
Nettapus pulchellus
Grey Teal
Anas gracilis
Pacific Black Duck
Anas superciliosa
Hardhead
Aythya australis
Australasian Grebe
Tachybaptus novaehollandiae
Peaceful Dove
Geopelia striata
Bar-shouldered Dove
Geopelia humeralis
Pied Imperial-Pigeon
Ducula bicolor
Australasian Darter
Anhinga novaehollandiae
Little Pied Cormorant
Microcarbo melanoleucos
Little Black Cormorant
Phalacrocorax sulcirostris
Australian Pelican
Pelecanus conspicillatus
Black-necked Stork
Ephippiorhynchus asiaticus
White-necked Heron
Ardea pacifica
Eastern Great Egret
Ardea modesta
Intermediate Egret
Ardea intermedia
Cattle Egret
Ardea ibis
Pied Heron
Egretta picata
Little Egret
Egretta garzetta
Glossy Ibis
Plegadis falcinellus
Australian White Ibis
Threskiornis molucca
Straw-necked Ibis
Threskiornis spinicollis
Royal Spoonbill
Platalea regia
Black-shouldered Kite
Elanus axillaris
White-bellied Sea-Eagle
Haliaeetus leucogaster
Whistling Kite
Haliastur sphenurus
Black Kite
Milvus migrans
Collared Sparrowhawk
Accipiter cirrocephalus
Brolga Grus rubicunda
Bush Stone-curlew
Burhinus grallarius
Black-winged Stilt
Himantopus himantopus
Black-fronted Dotterel
Elseyornis melanops
Masked Lapwing
Vanellus miles
Comb-crested Jacana
Irediparra gallinacea
Common Sandpiper
Actitis hypoleucos
Common Greenshank
Tringa nebularia
Marsh Sandpiper
Tringa stagnatilis
Wood Sandpiper
Tringa glareola
Sharp-tailed Sandpiper
Calidris acuminata
Australian Pratincole
Stiltia isabella
Whiskered Tern
Chlidonias hybrida
Red-tailed Black-Cockatoo
Calyptorhynchus banksii
Galah
Eolophus roseicapillus
Little Corella
Cacatua sanguinea
Red-collared Lorikeet
Trichoglossus rubritorquis
Brush Cuckoo
Cacomantis variolosus
Blue-winged Kookaburra
Dacelo leachii
Forest Kingfisher
Todiramphus macleayii
Sacred Kingfisher
Todiramphus sanctus
Rainbow Bee-eater
Merops ornatus
Great Bowerbird
Ptilonorhynchus nuchalis
Striated Pardalote
Pardalotus striatus
White-gaped Honeyeater
Lichenostomus unicolor
Bar-breasted Honeyeater
Ramsayornis fasciatus
Rufous-banded Honeyeater
Conopophila albogularis
Brown Honeyeater
Lichmera indistincta
Blue-faced Honeyeater
Entomyzon cyanotis
Silver-crowned Friarbird
Philemon argenticeps
Little Friarbird
Philemon citreogularis
White-bellied Cuckoo-shrike
Coracina papuensis
White-winged Triller
Lalage sueurii
Australasian Figbird
Sphecotheres vieilloti
Yellow Oriole
Oriolus flavocinctus
Olive-backed Oriole
Oriolus sagittatus
White-breasted Woodswallow
Artamus leucorynchus
Grey Butcherbird
Cracticus torquatus
Silver-backed Butcherbird
Cracticus argenteus
Torresian Crow
Corvus orru
Paperbark Flycatcher
Myiagra nana
Restless Flycatcher
Myiagra inquieta
Magpie-lark
Grallina cyanoleuca
Australian Reed-Warbler
Acrocephalus australis
Tree Martin
Petrochelidon nigricans
Double-barred Finch
Taeniopygia bichenovii
Compiled from my Bird Journal records