Where to Watch Birds
Holmes Jungle Nature Reserve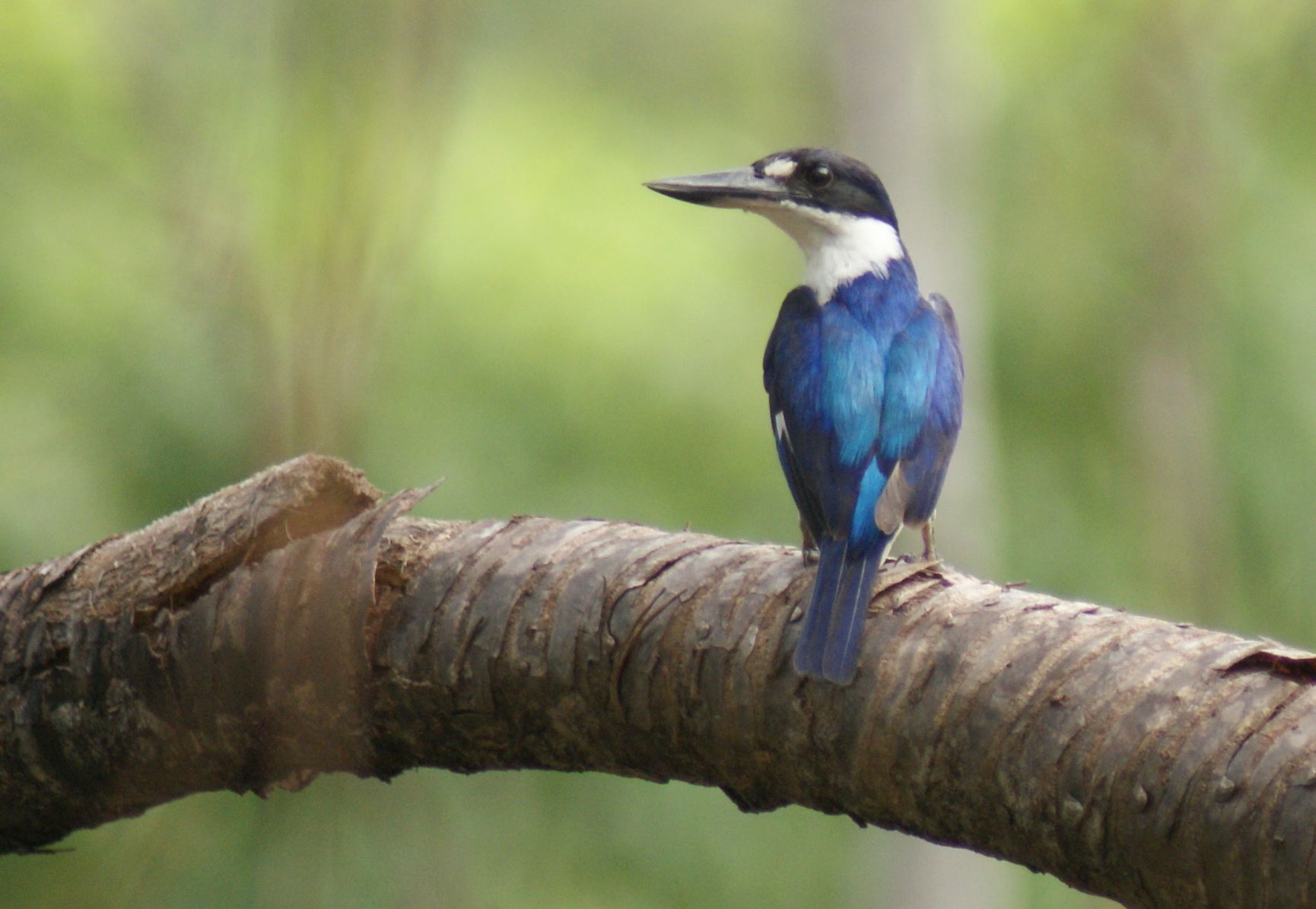 Holmes Jungle Nature Reserve is a large reserve that includes open forest, monsoon forest, grassy parklands and swamp. Naturally with this diversity of habitats there is a large diversity of animal and bird life to be found here as well.
To get to Holmes Jungle, take the Shoal Bay Dump Road off Vanderlin Drive, a short distance along you will see the entrance come up on the right.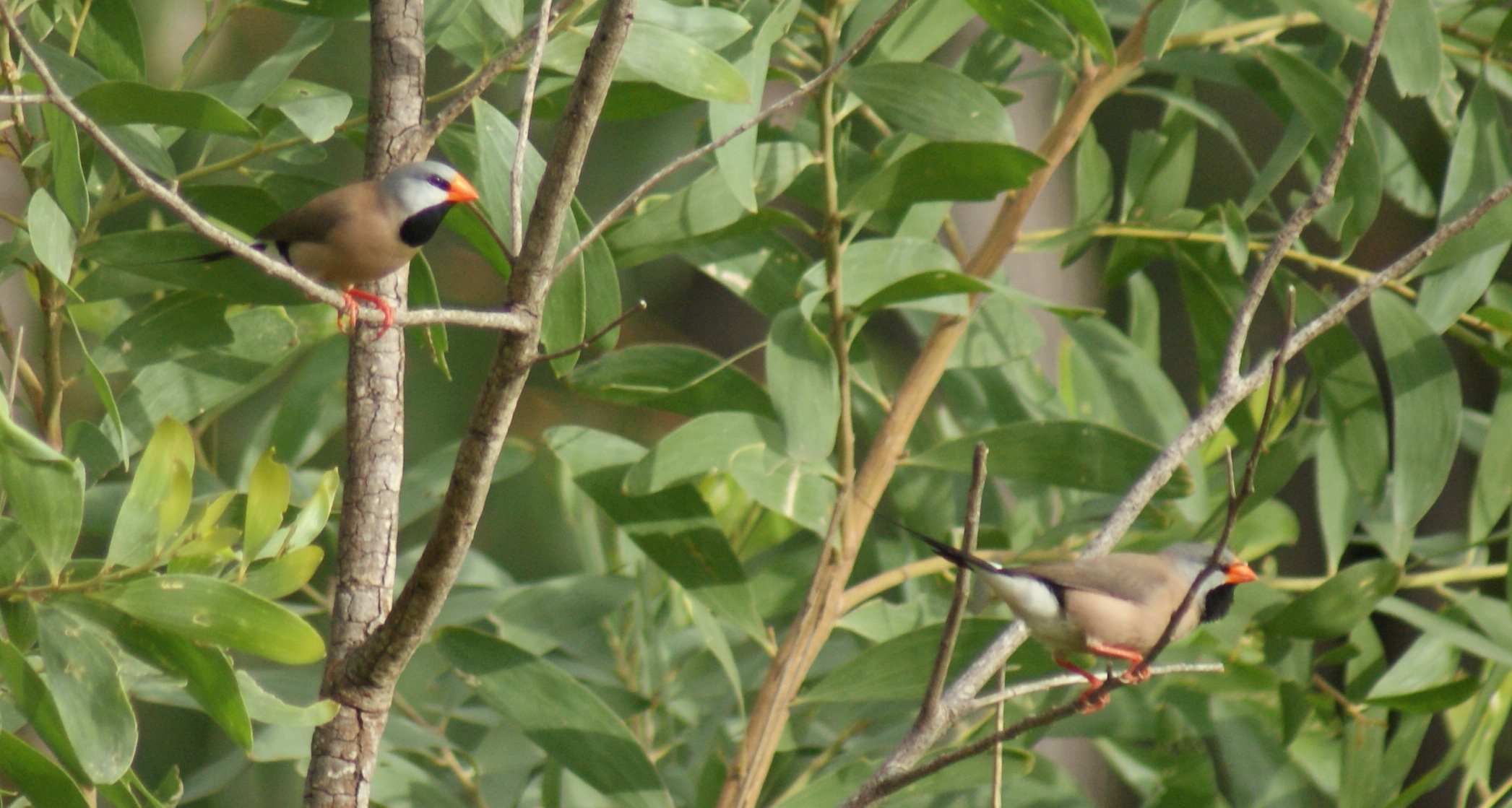 Links below are to other excellent birding locations within the Darwin and Palmerston suburban areas.
Leanyer Sewerage Treatment Plant
Species seen here recently
Holmes Jungle Birds ( 77 )
Orange-footed Scrubfowl
Megapodius reinwardt
Brown Quail
Coturnix ypsilophora
Magpie Goose
Anseranas semipalmata
Radjah Shelduck
Tadorna radjah
Pacific Black Duck
Anas superciliosa
Emerald Dove
Chalcophaps indica
Pacific Emerald Dove
Chalcophaps longirostris
Flock Bronzewing
Phaps histrionica
Peaceful Dove
Geopelia striata
Bar-shouldered Dove
Geopelia humeralis
Pied Imperial-Pigeon
Ducula bicolor
Large-tailed Nightjar
Caprimulgus macrurus
Little Pied Cormorant
Microcarbo melanoleucos
Black-necked Stork
Ephippiorhynchus asiaticus
Eastern Great Egret
Ardea modesta
Intermediate Egret
Ardea intermedia
Pied Heron
Egretta picata
Nankeen Night-Heron
Nycticorax caledonicus
Glossy Ibis
Plegadis falcinellus
Australian White Ibis
Threskiornis molucca
Straw-necked Ibis
Threskiornis spinicollis
Royal Spoonbill
Platalea regia
Pacific Baza
Aviceda subcristata
White-bellied Sea-Eagle
Haliaeetus leucogaster
Whistling Kite
Haliastur sphenurus
Black Kite
Milvus migrans
Black Falcon
Falco subniger
Brolga
Grus rubicunda
White-browed Crake
Amaurornis cinerea
Australian Bustard
Ardeotis australis
Black-winged Stilt
Himantopus himantopus
Masked Lapwing
Vanellus miles
Australian Pratincole
Stiltia isabella
Red-tailed Black-Cockatoo
Calyptorhynchus banksii
Little Corella
Cacatua sanguinea
Sulphur-crested Cockatoo
Cacatua galerita
Rainbow Lorikeet
Trichoglossus haematodus
Red-collared Lorikeet
Trichoglossus rubritorquis
Red-winged Parrot
Aprosmictus erythropterus
Pheasant Coucal
Centropus phasianinus
Eastern Koel
Eudynamys orientalis
Brush Cuckoo
Cacomantis variolosus
Eastern Grass Owl
Tyto longimembris
Forest Kingfisher
Todiramphus macleayii
Rainbow Bee-eater
Merops ornatus
Dollarbird
Eurystomus orientalis
Rainbow Pitta
Pitta iris
Green-backed Gerygone
Gerygone chloronota
Striated Pardalote
Pardalotus striatus
White-gaped Honeyeater
Lichenostomus unicolor
Rufous-banded Honeyeater
Conopophila albogularis
Dusky Honeyeater
Myzomela obscura
Brown Honeyeater
Lichmera indistincta
White-throated Honeyeater
Melithreptus albogularis
Blue-faced Honeyeater
Entomyzon cyanotis
Little Friarbird
Philemon citreogularis
Grey-crowned Babbler
Pomatostomus temporalis
White-bellied Cuckoo-shrike
Coracina papuensis
Varied Triller
Lalage leucomela
Grey Whistler
Pachycephala simplex
Australasian Figbird
Sphecotheres vieilloti
Yellow Oriole
Oriolus flavocinctus
White-breasted Woodswallow
Artamus leucorynchus
Spangled Drongo
Dicrurus bracteatus
Northern Fantail
Rhipidura rufiventris
Torresian Crow
Corvus orru
Shining Flycatcher
Myiagra alecto
Magpie-lark
Grallina cyanoleuca
Lemon-bellied Flycatcher
Microeca flavigaster
Zitting Cisticola
Cisticola juncidus
Golden-headed Cisticola
Cisticola exilis
Rufous Songlark
Cincloramphus mathewsi
Double-barred Finch
Taeniopygia bichenovii
Long-tailed Finch
Poephila acuticauda
Masked Finch
Poephila personata
Crimson Finch
Neochmia phaeton
Chestnut-breasted Mannikin
Lonchura castaneothorax
Butterflies ( 1 )
Varied Eggfly
Hypolymnus bolina
Reptiles ( 1 )
Northern Yellow-faced Turtle
Emydura tanybaraga
List compiled from my Bird Journal records