Where to Watch Birds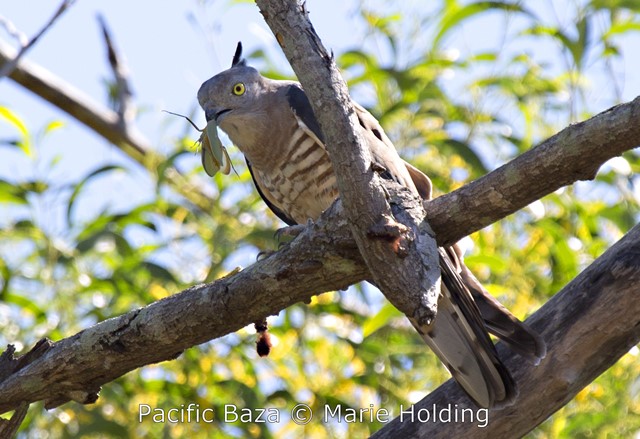 Mangarre Monsoon Forest Walk
The 1.5km Manngarre MonsoonForest Walk follows the East Alligator River for the first section then brings you back in a loop that keeps you in shady forest for most of it's length. It can be quite a dramatic adventure, with a good chance of Rainbow Pitta just about anywhere along the walk and good sightings of large Estuarine Crocodiles in the river, particularly when the tide is high. The other side of the river is Arnhem Land, which is accessible only to traditional owners and their families and to those who have the appropriate permit.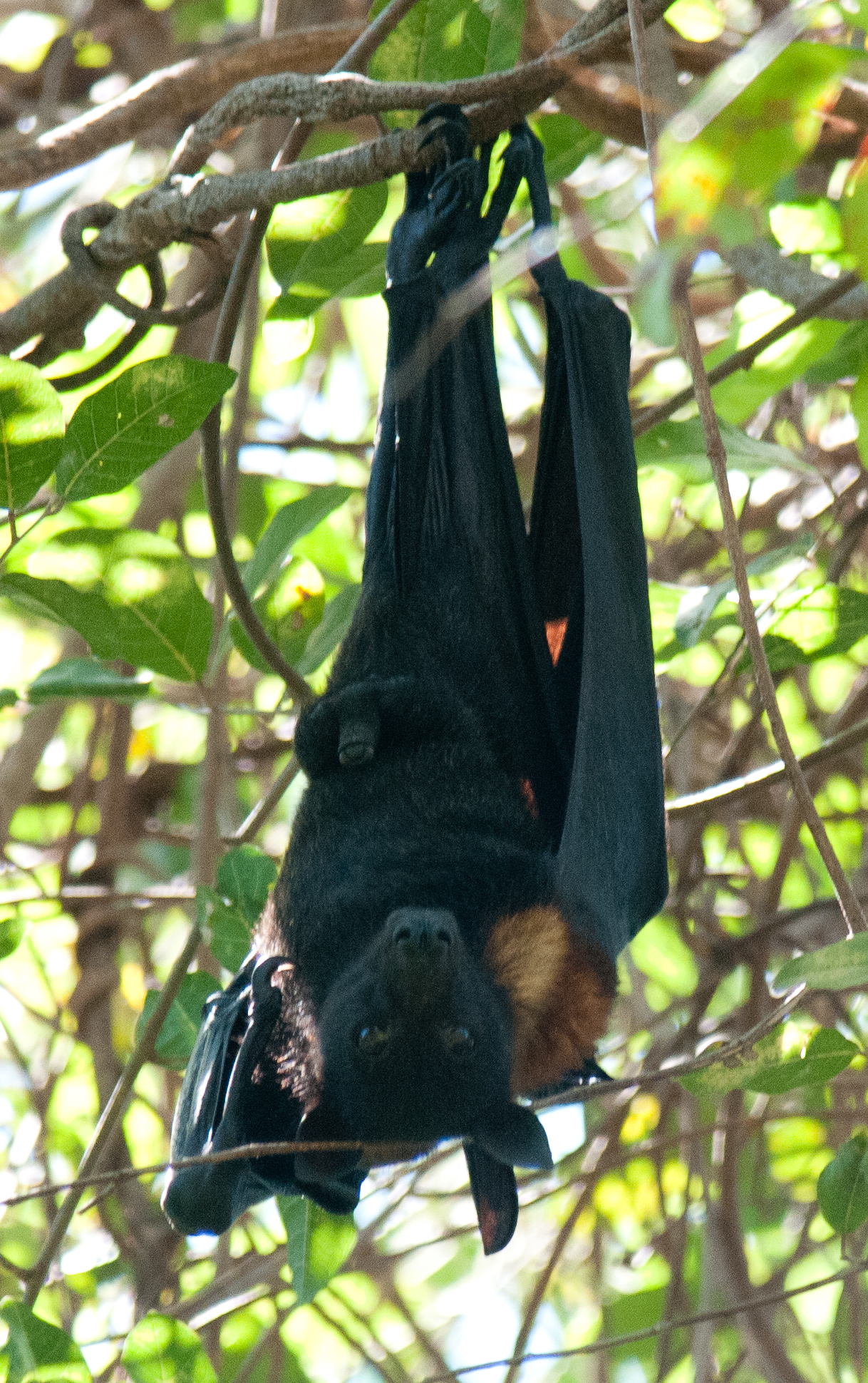 At the start of the walk there is a regular day roost for hundreds of Little Red Flying Foxes. Look our for Shining Flycatchers, Broad-billed Flycatchers and Arafura Fantails.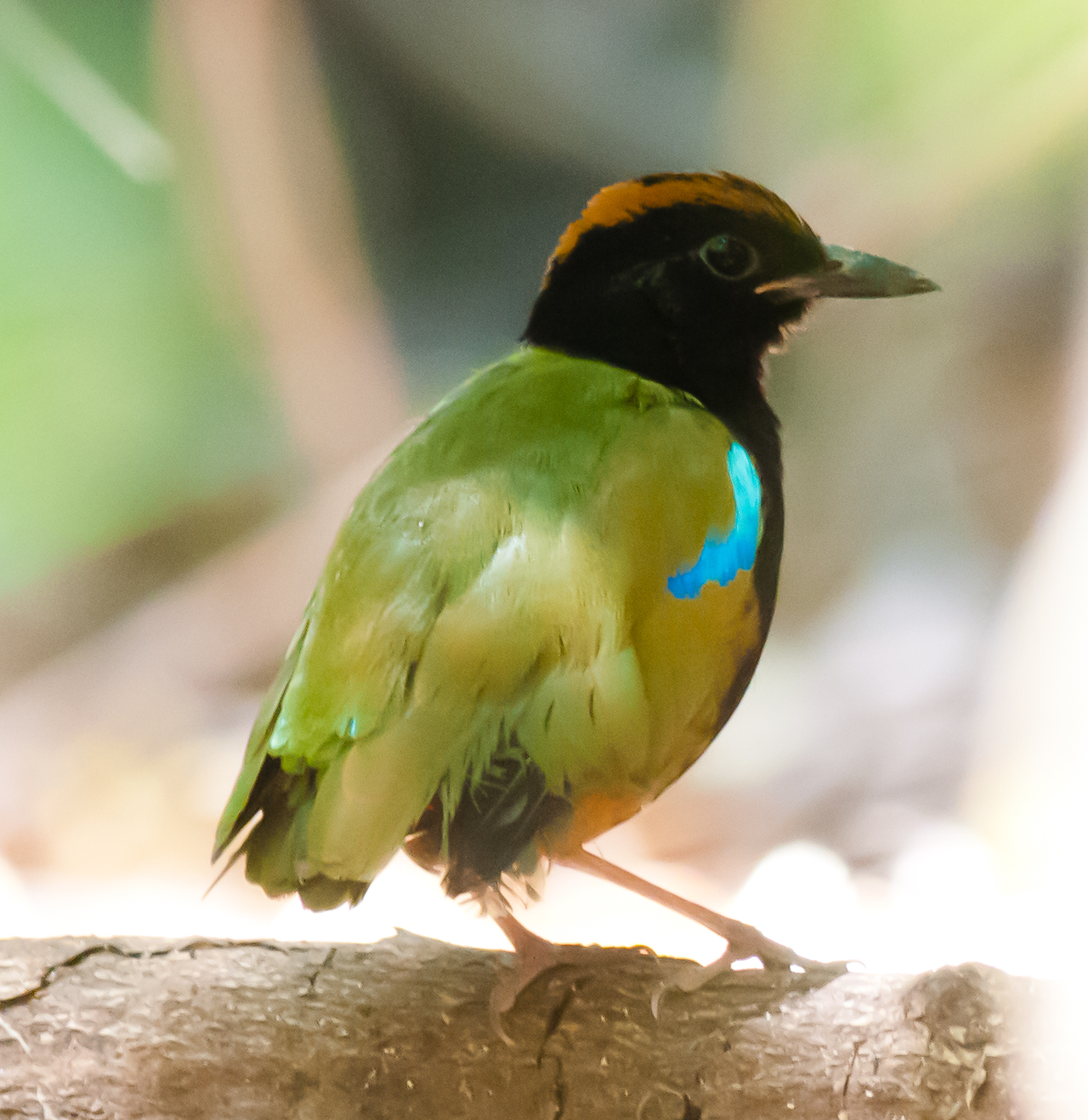 There are concrete picnic tables and shade in the car park area near the boat ramp. The nearest toilet facilities are opposite the Border Store or at the Ubirr Art Site.
Nearby is Cahill's Crossing, which is a great location for croc spotting, and watching vehicles cross the flooded causeway from Kakadu to Arnhem Land.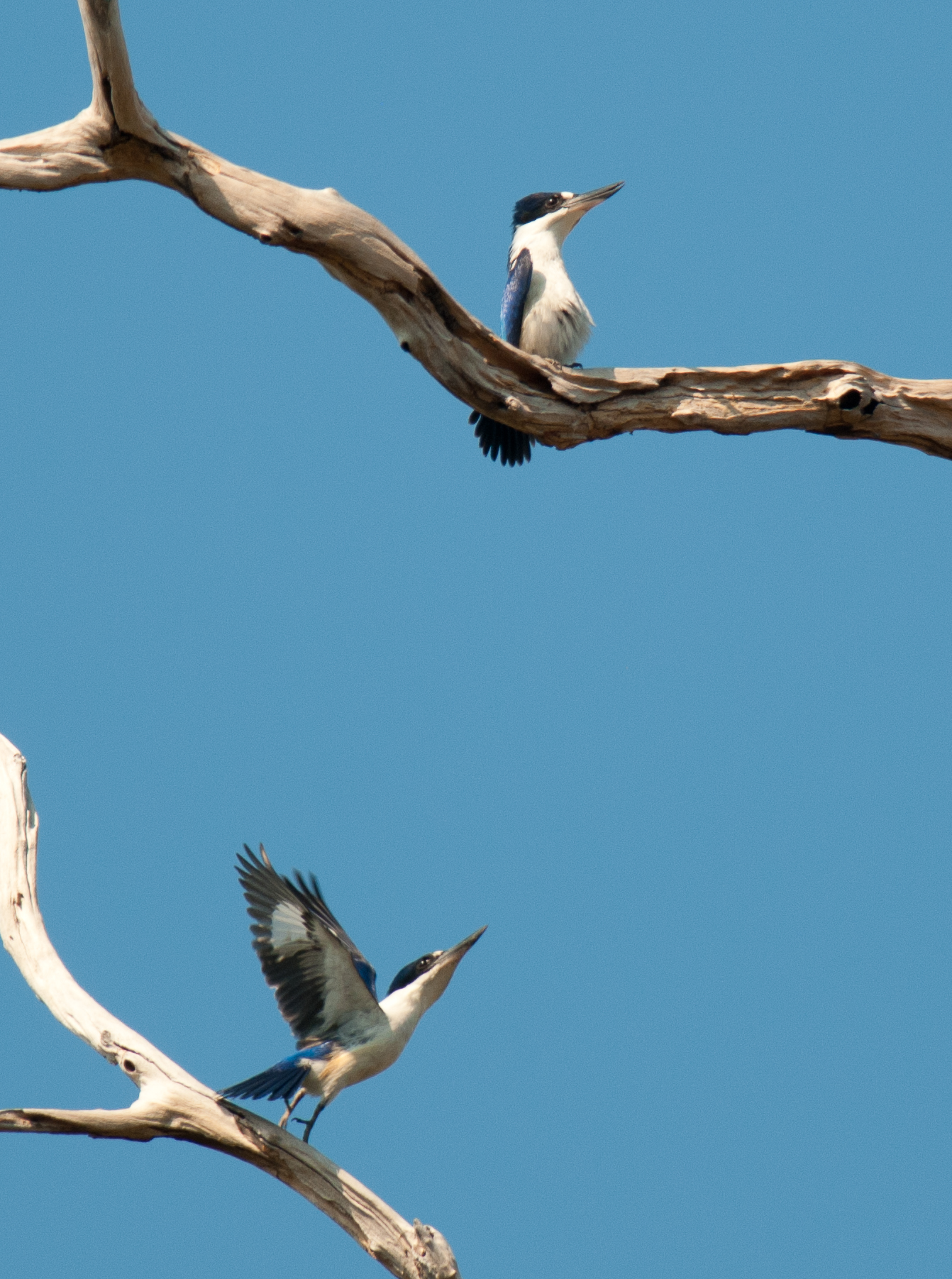 Other good birding locations to visit in Kakadu National Park are:-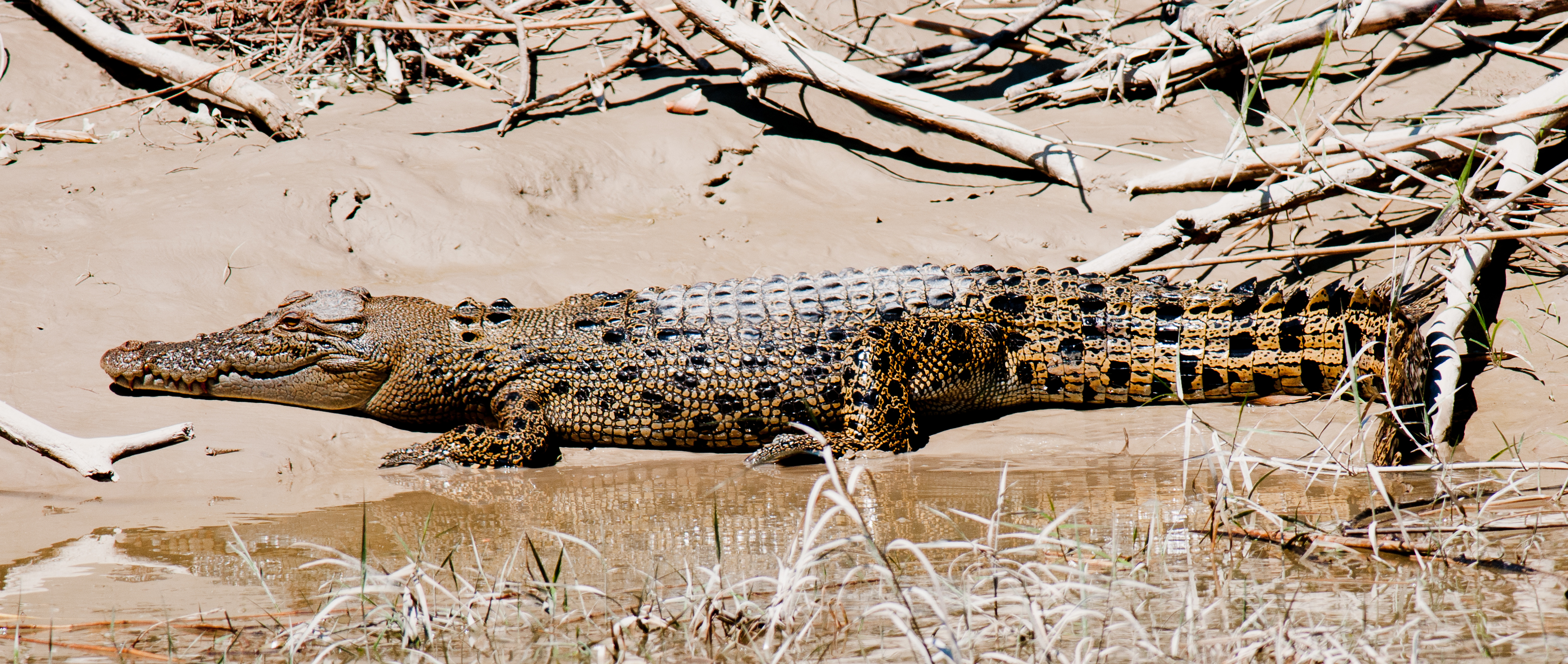 The
Kakadu Nature's Way
5 day, 4 day and 3 day tours visit this location as well as the Best of Top End Birding and Top End Birding Adventure (photography tour).
Species seen here recently
Manggarre Birds ( 40 )
Orange-footed Scrubfowl
Megapodius reinwardt
Radjah Shelduck
Tadorna radjah
Peaceful Dove
Geopelia striata
Bar-shouldered Dove
Geopelia humeralis
Rose-crowned Fruit-Dove
Ptilinopus regina
Pied Imperial-Pigeon
Ducula bicolor
Little Pied Cormorant
Microcarbo melanoleucos
Striated Heron
Butorides striata
Little Egret
Egretta garzetta
Nankeen Night-Heron
Nycticorax caledonicus
Australian White Ibis
Threskiornis molucca
Royal Spoonbill
Platalea regia
Whistling Kite
Haliastur sphenurus
Common Sandpiper
Actitis hypoleucos
Common Greenshank
Tringa nebularia
Little Corella
Cacatua sanguinea
Sulphur-crested Cockatoo
Cacatua galerita
Red-collared Lorikeet
Trichoglossus rubritorquis
Red-winged Parrot
Aprosmictus erythropterus
Pheasant Coucal
Centropus phasianinus
Channel-billed Cuckoo
Scythrops novaehollandiae
Little Bronze-Cuckoo
Chalcites minutillus
Blue-winged Kookaburra
Dacelo leachii
Forest Kingfisher
Todiramphus macleayii
Rainbow Bee-eater
Merops ornatus
Dollarbird
Eurystomus orientalis
Rainbow Pitta
Pitta iris
Striated Pardalote
Pardalotus striatus
White-gaped Honeyeater
Lichenostomus unicolor
White-throated Honeyeater
Melithreptus albogularis
Black-faced Cuckoo-shrike
Coracina novaehollandiae
White-bellied Cuckoo-shrike
Coracina papuensis
Varied Triller
Lalage leucomela
Australasian Figbird
Sphecotheres vieilloti
Green Oriole
Oriolus flavocinctus
Spangled Drongo
Dicrurus bracteatus
Arafura Fantail
Rhipidura dryas
Broad-billed Flycatcher
Myiagra ruficollis
Shining Flycatcher
Myiagra alecto
Butterflies ( 4 )
Varied Eggfly
Hypolymnus bolina
Chocolate Argus
Junonia hedonia
Common Crow
Euploea core
Swamp Tiger
Danaus affinis
Mammals ( 2 )
Black Flying-fox
Pteropus alecto
Little-red Flying-fox
Pteropus scapulatus
Reptiles ( 2 )
Estuarine Crocodile
Crocodylus porosus
Gilbert's Dragon; Ta-ta Lizard
Amphibolurus gilberti