Where to Watch Birds
Burrunggui (Nourlangie)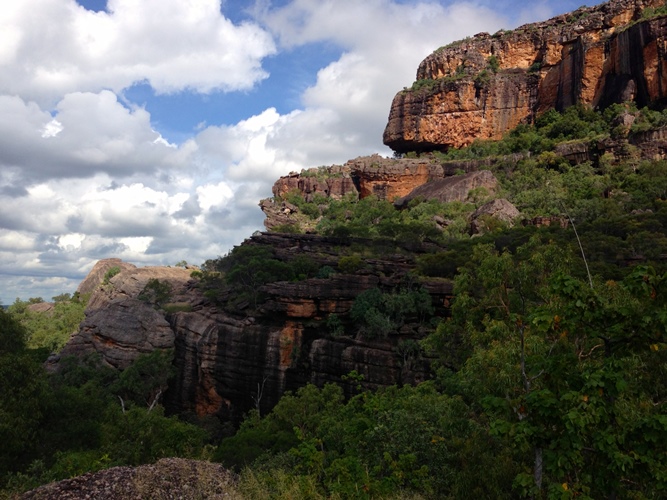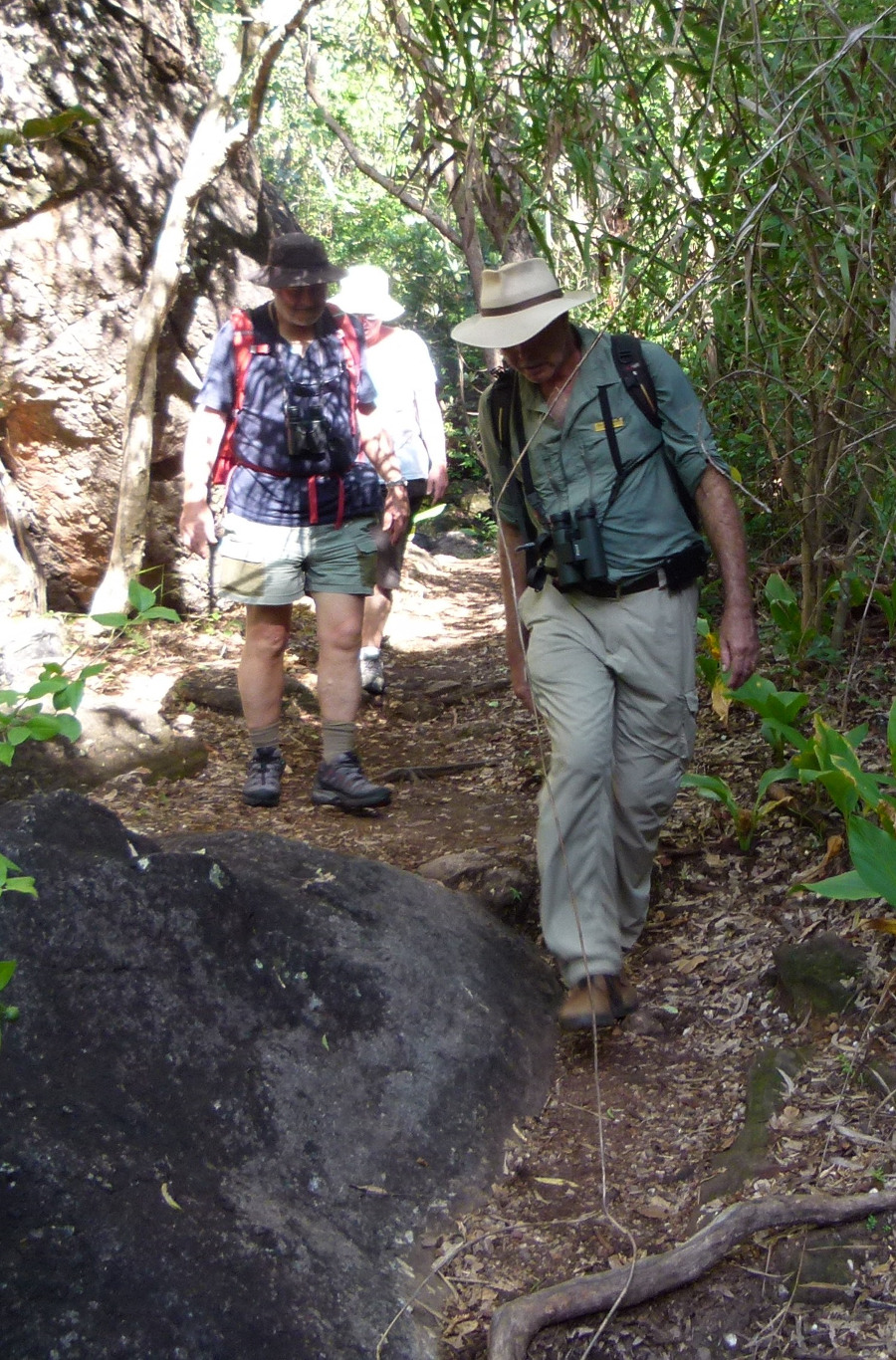 A 1.5 km circuit walk takes you through an area that Aboriginal people used as a wet season shelter for countless generations. See one amazing art site after another, and watch out for the sandstone endemic species including White-lined Honeyeater, Sandstone Helmeted Friarbird and Black Wallaroo.
Take in the rugged beauty of the area from the Gunwarddewarde lookout, which is the best place to see Banded Fruit-Dove, Silver-crowned Friarbird and Northern Rosella in the savannah woodland below.
The Traditional Owners of this area successfully resisted the efforts of an international mining company to mine uranium right here!
Other good birding locations to visit in
Kakadu National Park are:-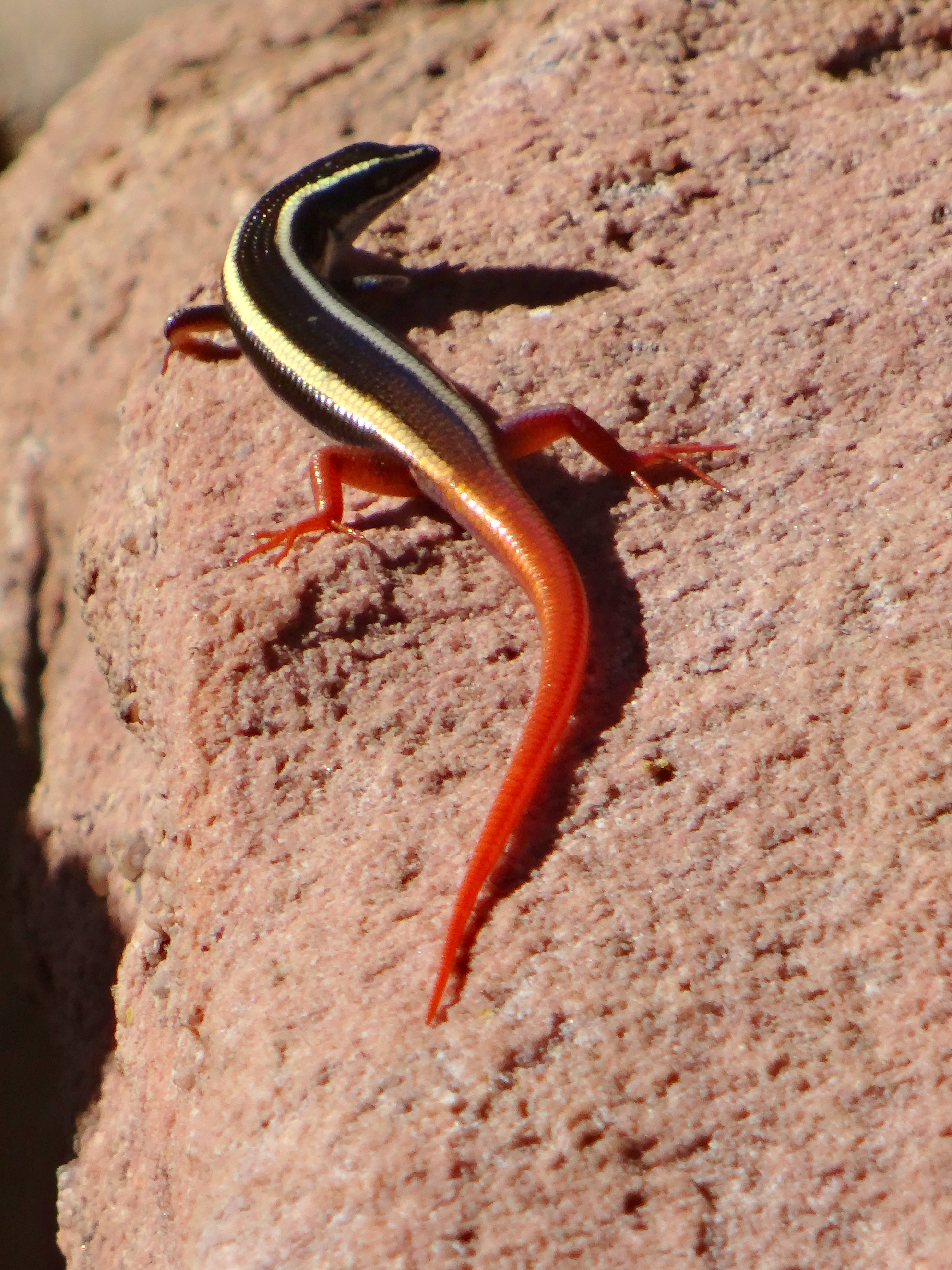 The
Kakadu Nature's Way
5 day, 4 day and 3 day tours visit this location as well as the Best of Top End Birding and Top End Birding Adventure (photography tour).
Species seen here recently
Birds ( 52 )
Orange-footed Scrubfowl
Megapodius reinwardt
Emerald Dove
Chalcophaps indica
Pacific Emerald Dove
Chalcophaps longirostris
Partridge Pigeon
Geophaps smithii
Peaceful Dove
Geopelia striata
Bar-shouldered Dove
Geopelia humeralis
Banded Fruit-Dove
Ptilinopus cinctus
Little Pied Cormorant
Microcarbo melanoleucos
Wedge-tailed Eagle
Aquila audax
Red-tailed Black-Cockatoo
Calyptorhynchus banksii
Little Corella
Cacatua sanguinea
Sulphur-crested Cockatoo
Cacatua galerita
Red-collared Lorikeet
Trichoglossus rubritorquis
Red-winged Parrot
Aprosmictus erythropterus
Northern Rosella
Platycercus venustus
Pheasant Coucal
Centropus phasianinus
Brush Cuckoo
Cacomantis variolosus
Blue-winged Kookaburra
Dacelo leachii
Forest Kingfisher
Todiramphus macleayii
Sacred Kingfisher
Todiramphus sanctus
Rainbow Bee-eater
Merops ornatus
Dollarbird
Eurystomus orientalis
Rainbow Pitta
Pitta iris
Black-tailed Treecreeper
Climacteris melanura
Great Bowerbird
Ptilonorhynchus nuchalis
White-lined Honeyeater
Meliphaga albilineata
White-gaped Honeyeater
Lichenostomus unicolor
Dusky Honeyeater
Myzomela obscura
Brown Honeyeater
Lichmera indistincta
White-throated Honeyeater
Melithreptus albogularis
Blue-faced Honeyeater
Entomyzon cyanotis
Helmeted Friarbird
Philemon buceroides
Silver-crowned Friarbird Philemon argenticeps
Little Friarbird
Philemon citreogularis
Grey-crowned Babbler
Pomatostomus temporalis
White-bellied Cuckoo-shrike
Coracina papuensis
Varied Triller
Lalage leucomela
Rufous Whistler
Pachycephala rufiventris
Sandstone Shrike-thrush
Colluricincla woodwardi
Grey Shrike-thrush
Colluricincla harmonica
Yellow Oriole
Oriolus flavocinctus
Olive-backed Oriole
Oriolus sagittatus
Little Woodswallow
Artamus minor
Pied Butcherbird
Cracticus nigrogularis
Spangled Drongo
Dicrurus bracteatus
Arafura Fantail
Rhipidura dryas
Northern Fantail
Rhipidura rufiventris
Willie Wagtail
Rhipidura leucophrys
Torresian Crow
Corvus orru
Leaden Flycatcher
Myiagra rubecula
Shining Flycatcher
Myiagra alecto
Mistletoebird
Dicaeum hirundinaceum
Mammals ( 2 )
Agile Wallaby
Macropus agilus
Black Wallaroo
Macropus bernardus
Reptiles ( 1 )
Frilled Lizard
Chlamydosaurus kingii