Where to Watch Birds
Kakadu - Yellow Water Billabong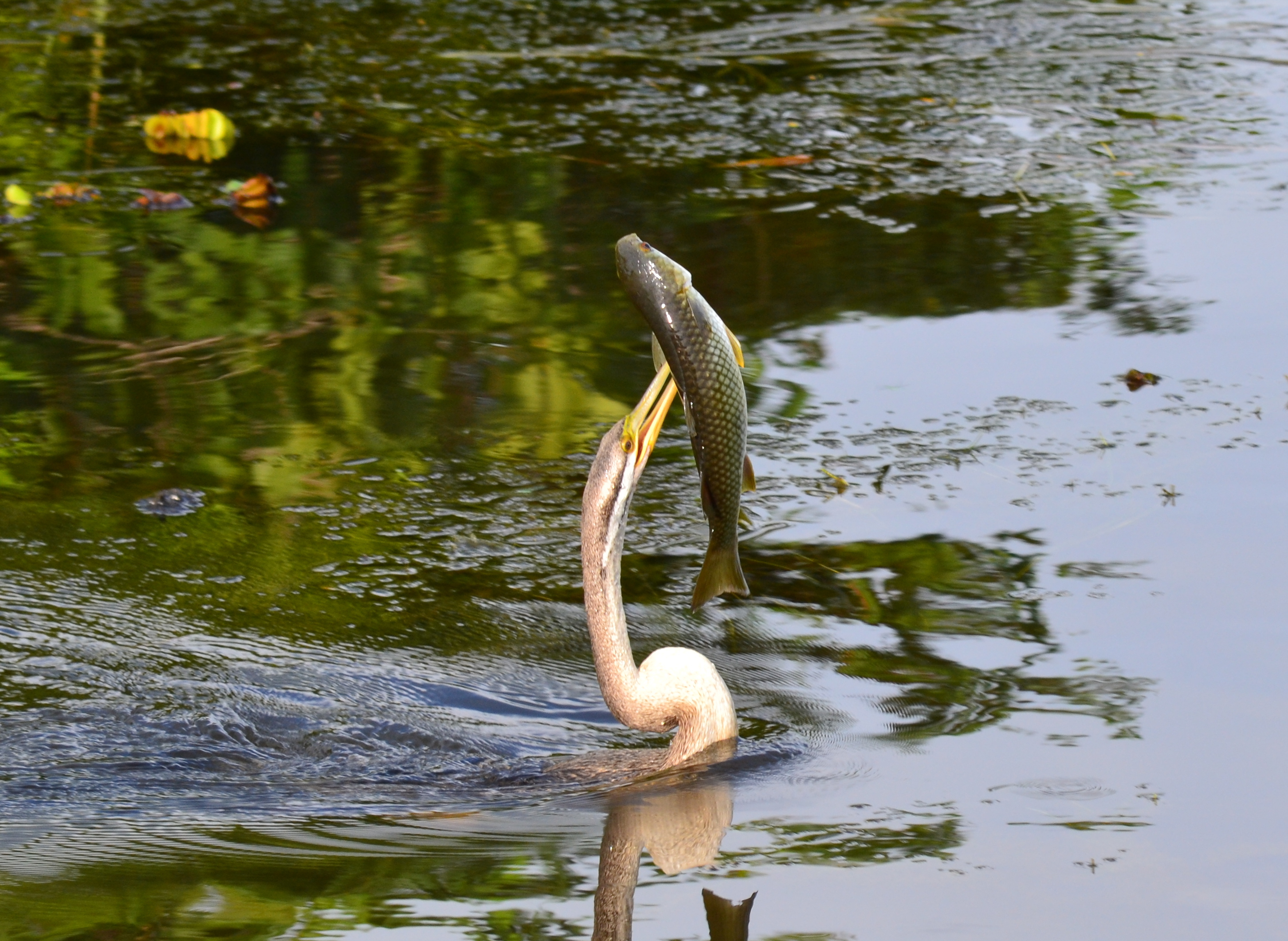 The Yellow Water Cruise is a 'must do' when visiting Kakadu. Early morning and sunset cruises are the best.
With up to four boats going out four times a day for the last thirty years, birds, crocs and other wildlife are so used to the boats that they ignore them. You can get closer to White-bellied Sea-eagles, Kingfishers (Little, Azure, Sacred and Forest) and Jacanas than you ever thought possible.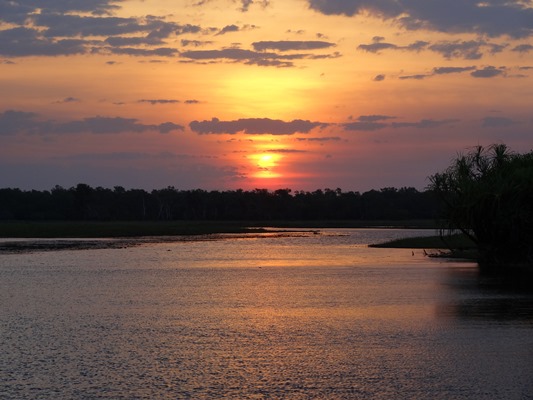 Other good birding locations to visit in Kakadu National Park are:-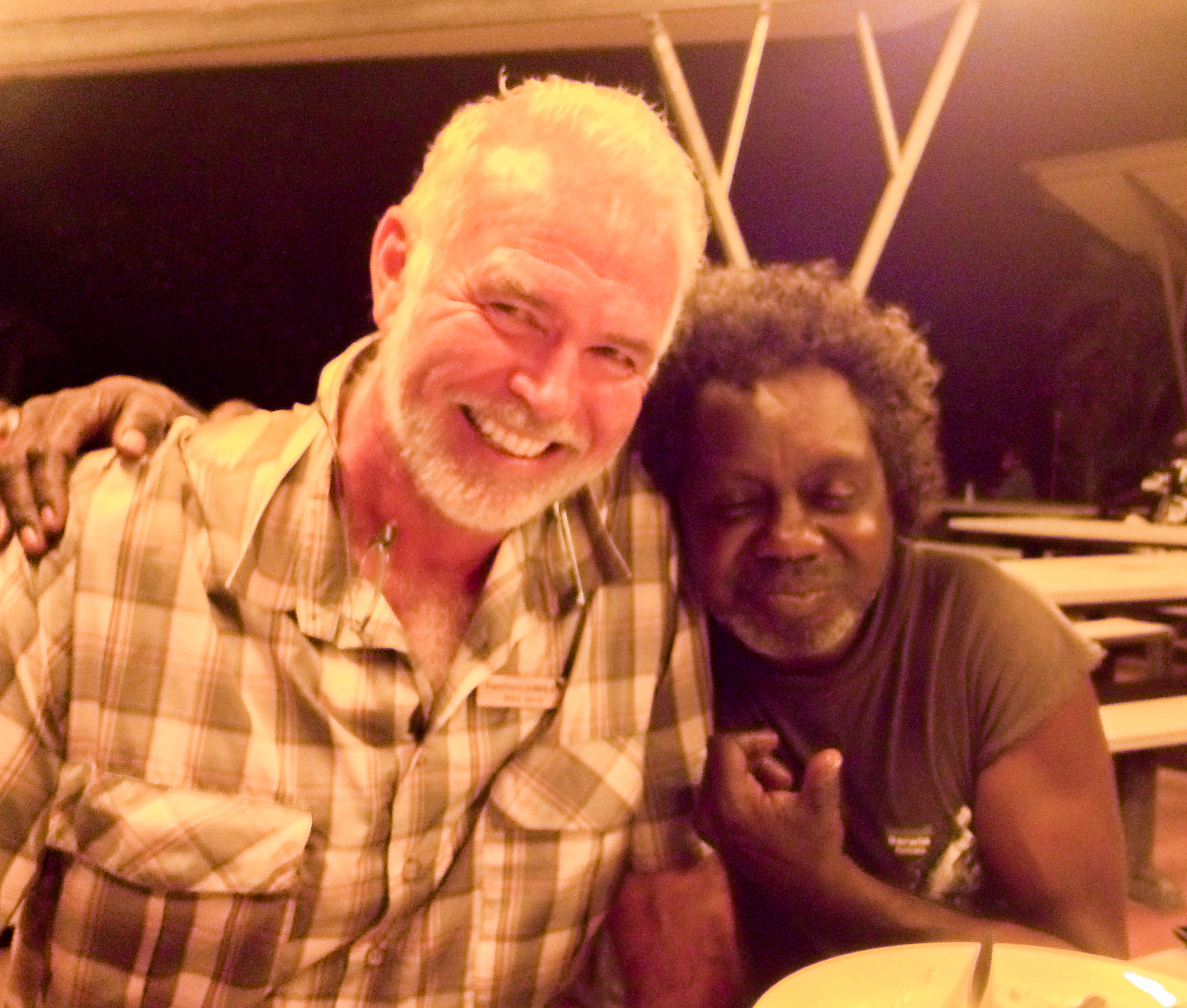 The
Kakadu Nature's Way
5 day, 4 day and 3 day tours visit this location as well as the Best of Top End Birding and Top End Birding Adventure (photography tour).
Species seen here recently
Birds ( 112 )
Magpie Goose
Anseranas semipalmata
Plumed Whistling-Duck
Dendrocygna eytoni
Wandering Whistling-Duck
Dendrocygna arcuata
Radjah Shelduck
Tadorna radjah
Green Pygmy-goose
Nettapus pulchellus
Pacific Black Duck
Anas superciliosa
Hardhead
Aythya australis
Australasian Grebe
Tachybaptus novaehollandiae
Hoary-headed Grebe
Poliocephalus poliocephalus
Bar-shouldered Dove
Geopelia humeralis
Pied Imperial-Pigeon
Ducula bicolor
Large-tailed Nightjar
Caprimulgus macrurus
Fork-tailed Swift
Apus pacificus
Australasian Darter
Anhinga novaehollandiae
Little Pied Cormorant
Microcarbo melanoleucos
Little Black Cormorant
Phalacrocorax sulcirostris
Pied Cormorant
Phalacrocorax varius
Australian Pelican
Pelecanus conspicillatus
Black-necked Stork
Ephippiorhynchus asiaticus
Black Bittern
Ixobrychus flavicollis
White-necked Heron
Ardea pacifica
Eastern Great Egret
Ardea modesta
Intermediate Egret
Ardea intermedia
Great-billed Heron
Ardea sumatrana
Cattle Egret
Ardea ibis
Striated Heron
Butorides striata
Pied Heron
Egretta picata
White-faced Heron
Egretta novaehollandiae
Little Egret
Egretta garzetta
Nankeen Night-Heron
Nycticorax caledonicus
Glossy Ibis
Plegadis falcinellus
Australian White Ibis
Threskiornis molucca
Straw-necked Ibis
Threskiornis spinicollis
Royal Spoonbill
Platalea regia
Yellow-billed Spoonbill
Platalea flavipes
White-bellied Sea-Eagle
Haliaeetus leucogaster
Whistling Kite Haliastur sphenurus
Brown Goshawk
Accipiter fasciatus
Collared Sparrowhawk
Accipiter cirrocephalus
Swamp Harrier
Circus approximans
Australian Hobby
Falco longipennis
Peregrine Falcon
Falco peregrinus
Sarus Crane
Grus antigone
Brolga
Grus rubicunda
Purple Swamphen
Porphyrio porphyrio
White-browed Crake
Amaurornis cinerea
Eurasian Coot
Fulica atra
Black-winged Stilt
Himantopus himantopus
Black-fronted Dotterel
Elseyornis melanops
Red-kneed Dotterel
Erythrogonys cinctus
Masked Lapwing
Vanellus miles
Comb-crested Jacana
Irediparra gallinacea
Common Sandpiper
Actitis hypoleucos
Common Greenshank
Tringa nebularia
Wood Sandpiper
Tringa glareola
Sharp-tailed Sandpiper
Calidris acuminata
Australian Pratincole
Stiltia isabella
Gull-billed Tern
Gelochelidon nilotica
Caspian Tern
Hydroprogne caspia
Whiskered Tern
Chlidonias hybrida
Crested Tern
Thalasseus bergii
Red-tailed Black-Cockatoo
Calyptorhynchus banksii
Little Corella
Cacatua sanguinea
Sulphur-crested Cockatoo
Cacatua galerita
Red-collared Lorikeet
Trichoglossus rubritorquis
Red-winged Parrot
Aprosmictus erythropterus
Pheasant Coucal
Centropus phasianinus
Channel-billed Cuckoo
Scythrops novaehollandiae
Brush Cuckoo
Cacomantis variolosus
Barking Owl
Ninox connivens
Azure Kingfisher
Ceyx azureus
Little Kingfisher
Ceyx pusilla
Blue-winged Kookaburra
Dacelo leachii
Forest Kingfisher
Todiramphus macleayii
Sacred Kingfisher
Todiramphus sanctus
Rainbow Bee-eater
Merops ornatus
Dollarbird
Eurystomus orientalis
White-gaped Honeyeater
Lichenostomus unicolor
Bar-breasted Honeyeater
Ramsayornis fasciatus
Rufous-banded Honeyeater
Conopophila albogularis
Banded Honeyeater
Cissomela pectoralis
Brown Honeyeater
Lichmera indistincta
White-throated Honeyeater
Melithreptus albogularis
Blue-faced Honeyeater
Entomyzon cyanotis
Little Friarbird
Philemon citreogularis
Black-faced Cuckoo-shrike
Coracina novaehollandiae
White-bellied Cuckoo-shrike
Coracina papuensis
Cicadabird Coracina tenuirostris
Varied Triller Lalage leucomela
Little Shrike-thrush
Colluricincla megarhyncha
Yellow Oriole
Oriolus flavocinctus
White-breasted Woodswallow
Artamus leucorynchus
Spangled Drongo
Dicrurus bracteatus
Arafura Fantail
Rhipidura dryas
Northern Fantail
Rhipidura rufiventris
Willie Wagtail
Rhipidura leucophrys
Torresian Crow
Corvus orru
Broad-billed Flycatcher
Myiagra ruficollis
Leaden Flycatcher
Myiagra rubecula
Shining Flycatcher
Myiagra alecto
Paperbark Flycatcher
Myiagra nana
Magpie-lark
Grallina cyanoleuca
Lemon-bellied Flyrobin
Microeca flavigaster
Buff-sided Robin
Poecilodryas cerviniventris
Golden-headed Cisticola
Cisticola exilis
Tawny Grassbird
Megalurus timoriensis
Tree Martin
Petrochelidon nigricans
Mistletoebird
Dicaeum hirundinaceum
Double-barred Finch
Taeniopygia bichenovii
Crimson Finch
Neochmia phaeton
Insects ( 1 )
Graphic Flutterer
Rhyothemis graphiptera
Mammals ( 6 )
Agile Wallaby
Macropus agilus
Litltle-red Flying-fox
Pteropus scapulatus
Dingo
Canis lupis dingo
Horse
Equus caballus
Swamp Buffalo
Bubalus bubalis
Pig
Sus scofa
Reptiles ( 5 )
Estuarine Crocodile
Crocodylus porosus
Johnstone's Crocodile
Crocodylus johnstoni
Gilbert's Dragon; Ta-ta Lizard
Amphibolurus gilberti
Water Python
Liasis mackloti
Common Tree Snake
Dendrelaphis punctulata