Site Credits
Many of our clients and colleagues have kindly contributed photos for inclusion in the website.
We would like to thank Dr Peter McKenzie, Chris Parker and Ashley Maple for photos contributed to this site.
Dr Graham Brown, has generously supplied the information and photos on his Bugbits page. He is the author of some excellent books and reference cds on invertebrates in the Top End.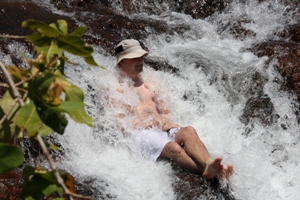 We are grateful to Ashley Maple of Elpamsoft.com for web development. He not only knows how to provide functionality in a website but also how to relax and enjoy the Top End. If you would to build a website with the functionality of this one, easily and with a minimum of IT ability, contact Ashley by contacting him here