Friends of Experience the Wild
Here are links to websites for some of the bird knowledge resources we keep contact with. You might find these contacts useful and rewarding too.
---
Bird Watching and Nature Related
Bird Forum A great international resource for sharing photos and information pertaining to bird watching.
The Kangaroo Trail We can see up five different macropods on our tours. The more adventurous can follow a Big Red into the spectacular landscapes and big skies of the Outback. The Wallaroos that span the continent will lead you into the most spectacular wilderness through the gorges and ranges of the Great Divide, the Flinders Ranges, the Red Centre, Cape York, Arnhem Land, the Kimberley and the Pilbara. Here is an interactive map with fact sheets for different species and where to see them.
Leanyer Sewerage Treatment Plant NT Power and Water state on their website that they are 'proud to manage and support public bird watching at two world-class bird watching facilities, Leanyer ponds in Darwin and Ilparpa ponds in Alice Springs. A number of ornithology books note these sites and they attract tourists from across Australia and around the world. These sites are not always open, and this website should be checked before proceeding to the site.'
Access to waste stabilisation ponds is to members of the public on completion of an online safety induction and online indemnity form. If you wish to visit this facility as part of a tour with us you will not need to obtain a key as we already have one.
NOTE: Power and Water is not currently allowing any bird watchers in to the ponds for administration reasons, we can however, see many of these species by walking around the outside of the fenceline.

Lloyd Nielsen is a Field ornithologist and bird researcher, the first Queenslander to receive the prestigious J.N. Hobbs Medal, awarded in 2014 by BirdLife Australia for outstanding amateur contributions to Australasian ornithology. His website is a useful resource for local and overseas birders, especially for north Queensland.
NT Birding Yahoo email group reporting rare or unusual bird sightings around Darwin and the NT.
NT Birds Mike Reed's guide to birdwatching in the Top End.
NT Field Naturalists Club Darwin hosts a number of agencies and world class scientists who undertake quality research into the Northern Territory's natural environments and ecology. We also have individuals who through years of dedicated observations and personal research have gained great insight into our natural world.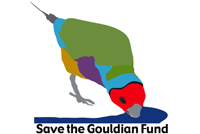 Save the Gouldian Fund The Save The Gouldian Fund is a not-for-profit charity for the research and conservation of the Gouldian Finch, they conduct an annual Gouldian Finch Census at Wyndham, Western Australia. This site has some informative links to various studies on Gouldians.
Top End Bird Finder Katherine birder and tour guide Mick Jerram's sightings.
Wildcare NT A non-profit care and rescue organization in Darwin which provides a support network carers of sick and orphaned wildlife. The primary objective is to rehabilitate and release these animals back into their natural habitat and to raise community awareness concerning the care and conservation of native animals. There are tips for providing emergency first aid and contact numbers for expert carers.
Wildiaries Wildlife experiences around Australia and the rest of the world.
---
Darwin Accommodation
Palms City Resort Centrally located, all rooms on ground level and surrounded by lush tropical gardes. Adjacent to the Esplanade with great views of the harbour and an excellent place to start your birding....
Booking.com Darwin Accommodation An online booking service providing access to 45 different accommodation places in Darwin.
Trivago Darwin Hotels Online hotel booking service
Hostels in Darwin Budget accommodation for singles
Rydges Darwin Accommodation that is only walking distance from the airport
Darwin Airport Shuttle Travel from the airport to your accommodation in the city
Taxis Taxi services from Darwin Airport
---
Darwin and Top End
Tourism Top End Darwin's Visitor Centre, the one place stop for advice on accommodation, tours and activities in Darwin and the Top End
Kakadu National Park The Aboriginal traditional owners welcome you to Kakadu National Park. They are happy and proud to share this special place.
Enjoy Darwin Local information on Darwin businesses, attractions and history.
Around Darwin Top End Darwin NT tourist information travel guide, local tourism business listings. Plan a holiday to Darwin NT Northern Territory Australia.
Darwin Weather See what the weather in Darwin is like today... Also tidal movements.
Nature Tour Operators
Blue Mountains Birding Website dedicated to birds and birding in and around the Blue Mountains, west of Sydney – a beautiful, surprising and diverse region which includes the sensational Capertee Valley by Carol Probets who is a professional bird guide.
Sea Darwin Unique eco cruises in Darwin Harbour. The Sea Darwin Harbour Eco experience varies from day to day and season the season. Your crew will to use their local knowledge in using the tides, the weather and the season to showcase harbour activity. On each tour you will explore the unique diversity and dimension of Darwin Harbour, taking in the habitat, history and intrigue of what is happening on the day. Visitors will experience the sounds and sights of a city harbour abounding with contemporary interest, drenched in history and with an unparalleled tropical marine habitat.
Cassowary House Rainforest birding and nature lodge near Cairns, Far North Queensland. Owned and operated by Phil and Sue Gregory.
Cassowary Tours Day tours and short accommodated birding and nature tours in the Far North Queensland area.
Ethical Adventure Ethical Adventures is a fusion of principles present in Responsible Tourism, EcoTourism & Social Action providing enjoyment, understanding and adventure whilst endeavouring to enhance the natural, social and cultural environment.
Gecko Canoeing and Birding Mick Jerram's canoeing and adventure tours are an excellent opportunity to see birds in the Katherine area.
Gondwana Guides Gondwana Guides specialises in bird watching tours in Lamington National Park, Brisbane, the Gold Coast, South-east Queensland and throughout Australia, New Zealand and Papua New Guinea, owned and operated by one of Australia's most experienced guides Barry Davies.
Sicklebill Safaris Expert nature guiding in North Queensland and various overseas locations.
SA Birding South Australian birding guide Peter Waanders.
Kimberley Bird Watching Birding and nature tours in the north west of Australia with George Swann.
Guided Birding Guided Birdwatching links to help travelling birders find birding guides worldwide.

Wildlife Tourism Australia Wildlife tourism encompassing both free ranging and captive wildlife, including tours, fauna parks and zoos, national parks, eco-lodges and farm stays. Also other products and services such as wildlife art and photography, natural history museums, botanic gardens, nature travel publications, environmental consultancies which may be closely connected.
---
Guests' Birding Websites
Kay Parkin Kay's Australian bird lifelist is approaching 700 and she has many excellent photos on her blogsite.
Marie Holding Marie is an accomplished wildlife photographer and has some stunning images available for purchase on her website.
Worth Two in the Bush The birding antics of two teenagers in Australia
---
Bird Watching Equipment and Books
Andrew Isles natural history books Mail order new and secondhand field guides natural and history books.
Stainless Steel Insulated Water Bottles Stainless steel double insulated water bottles with neoprene jackets. Will keep cold water cold for up to 48 hours. These are excellent bottles our guests use on tour and often want to buy for their own use.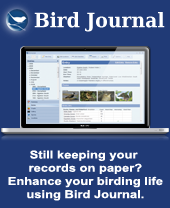 Bird Journal Bird Journal Software. Build up a database of your bird and wildlife sightings and photos. This program is now free in its basic form and can be uploaded to your pc and mobile devices. See 'Bird Watching Tips' for details on how to download this program to your computer.

Zen-Ray Optics Quality binoculars and scopes at terrific value for money. Now available from Experience the Wild!
Website Design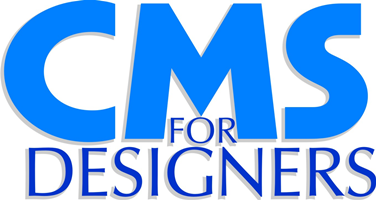 CMS for Designers CMS stands for content management system. All the functionalities of this site were provided by Ashley Maple at Elpamsoft and the design layout is constantly being upgraded by yours truly (many years in graphics and design in a previous life comes in handy). If you have some design experience and want to create a content management system website, contact Ashley! If you would like a designer to create a website for you using CMS for Designers, you can contact me.